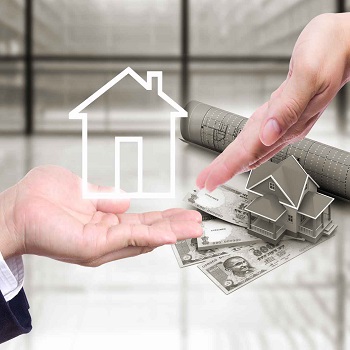 Land & Building has been considered as a top asset for investment since ages. This is so because it is the only place where price appreciation over the years is guaranteed. With the increase in population demand for houses has also increased and prices of real estate have increased in metro cities. Several properties in Ahmedabad are available and banks are funding the project. Therefore you can get the loan against property in Ahmedabad Gujarat and you can fulfill your dream of buying home. Loan against property is easily available as claimed by banks but the actual process for which loan can be disbursed as:

Eligibility: Loan against property can be disbursed to salaried or self-employed individuals depending upon their requirement other than speculation. Lenders often disburse loans up to 60% on market value or some give on 90% depending upon the property and eligibility. Loan against property can be applied by both Salaried and self-employed individuals. The process of the loan may vary from a lender and also depends on income, credit score, documentation, and property value.
• Salaried Employees: The eligibility criteria for Salaried Individuals are that an individual should be 33 to 58 years of age and should be an employee in a private company or public sector. The person taking Loan against property should be a resident of India.
• Self-Employed: However, for the self-employed person, the eligibility should be 25 to 70 years of age with a regular source of income.

Documentation: Documentation is the main process for getting a loan against property. To get the loan against your property, income and property details should be given to the banks. If all the documents are ready then only the bank will disburse the loan. Here are some of the documents which are required for disbursements of loan as:
• Proof of identity and residence (KYC)
• Proof of Income – Salary slips for salaried persons and Financial Statements of Self-employed individuals
• Property related documents
• Bank statements for last 6 months
• Photographs of applicants (Joint applicant also)
• A cheque for processing fees
• Agreement copy with the lender
• KYC of Guarantor if property taken in other states

Interest Rates
You should also check for Interest rates with other banks and also research for banks that are providing a lower rate of interest. Apart from this, you need to check for the processing fee, pre-payment liability, and other charges before taking a loan. Currently, interest rates may vary from 8.15 % to 10% depending upon the bank. However, while signing the documents one should be aware that MCLR rates are charged by the lender bank. Therefore the burden of loan increases and such points should be kept in mind.

Loan Tenure & Processing Fees
The next most important point to be noted is that you should be aware of loan tenure and processing fees. The amount of loan taken for many years should be known to you. Some of the banks may charge processing fees along with EMI and even some hidden charges are charged by the lender. Therefore regularly repayment schedule should be checked with your bank statements.
Property is an asset that can be used in a crisis. You can also use your property for taking a loan. So above mentioned points can help you to get a loan and buy your dream home for a lifetime.
This entry was posted on October, 20, 2020 at 10 : 20 am and is filed under Loan Against Property. You can follow any responses to this entry through the RSS 2.0 feed. You can leave a response from your own site.